This page contains the covers of two books published by Unitarian Universalist Women's Organizations about the emerging women's movement during the pivotal years of the 1960s. 
(LF) Background: This book Voices of the New Feminism edited by Mary Lou Thompson was published by Beacon Press in 1970. Below is the back cover which shows the names of the contributors. Many are well-known Feminists including Betty Friedan,  Shirley Chisholm and Mary Daly. 
(LF) Background: Shirley Chisholm's  essay entitled "Women Must Rebel" is included in this volume though her name is not on the back cover. Editorial oversight!


(LF) Context: 
In 2000, Lucile gifted me her copy of this book which was inscribed her by Mary Lou Thompson, editor of the volume,  with these words:
"To Lucile, With thanks for help on this book, for dedicated service to the UUWF, and for friendship much valued.  ~Mary Lou" (undated)
Lucile attached her note to me that reads:
"1/31/00  Dear Liz, I'll be happy knowing that you have this bit of Women's Story from the UUWF. Love, Lucile"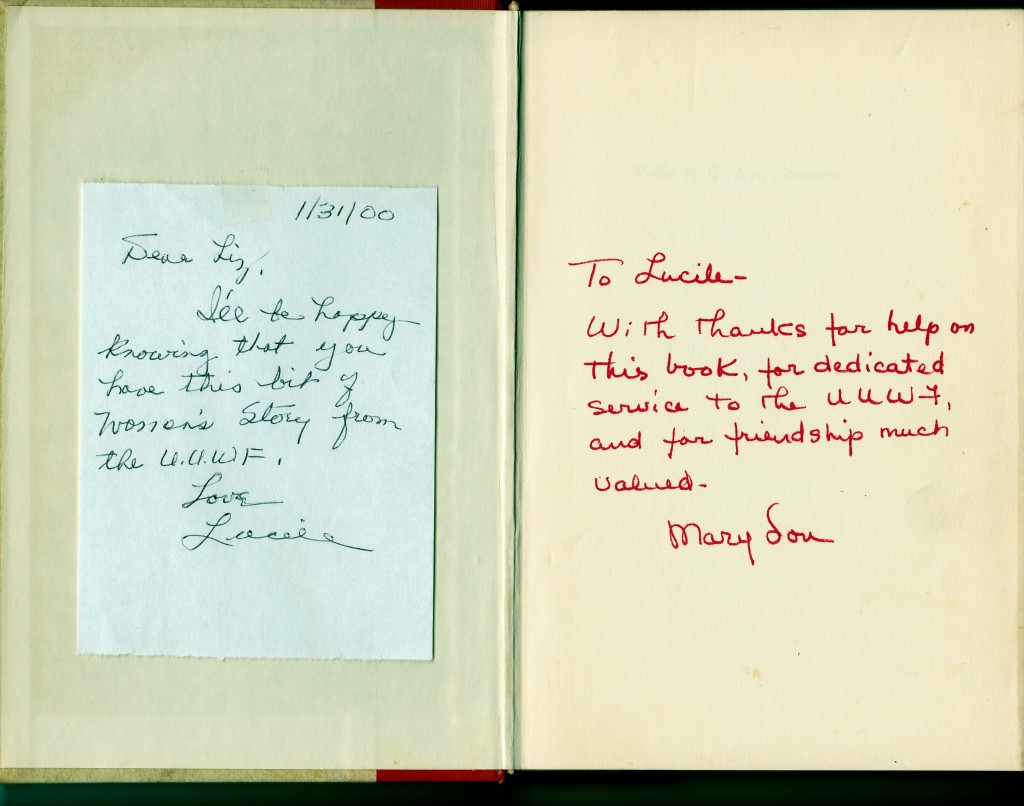 (LF) Context: This book American Women: The Changing Image edited by Beverly Benner Cassara was published by the Unitarian Women's Alliance in 1962. See the list of contributors on the back cover.  Very impressive! Margaret Mead wrote the introduction.
I was able to get this book on the Internet. Well worth reading!